New Millennium Realty
A Real Estate Brokerage based on honesty and integrity, we are an innovative, motivated and aggressive company based in Central Ohio. The company was established by Colleen A. Welch (broker), and Stacy Torrey. With New Millennium's combined 45 years and more experience gives them the competitive edge over the competition. Our team is growing which only add to the total number of years of experience.
New Millennium Realty doesn't just want your business today, we want it forever. We are your realtors for life:
Total Customer Satisfaction
Respect, Recognition & Reward
Unparalleled Quality & Integrity
Superior Value & Service
Teamwork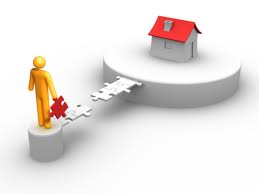 We offer our Agents the Best possible Technology to help better their Clients/Customers needs. Our marketing plan is unparalleled to any other. The advertising program, a tried and proven one, has been established from surveys and studies by the Realtors National Marketing Institute, an educational marketing and merchandising association of Realtors and sales associates. It is based on the experience of the most highly successful real estate brokerages across the country.
Sellers we give you a listing guarantee, yes we put it in writing that we will be accountable for more than putting a sign in your yard. Our agents will stay in communication with their clients, at least bi-weekly by phone or email. Your will receive a property profile and comparable market analyses along with MLS listing of your immediate competition. You will be give all the information needed to be able to make a in which to list your home for sale. It is however our company policy that our agents should not take over priced listings, this does nothing but harm the agents name as well as the brokerage. All Listings are monitored by the office manager to keep this from happening.
Growth through customer Service