BUYER COUNSELING SESSION: This meeting is an opportunity for you to ask any questions about the buying process. At this time we can offer buyer training to show you the process and steps up to the day of closing. We will also want to discuss your buying needs, goals and criteria which will allow us to create custom searches.
Pre Screaning Homes: We will scan for inventory and if we find any properties that may work for you based on your needs. Should any homes come up that are a great deal or meet your criteria. We would contact you to drive by or email the information on the property.
FULL TIME AGENT: We are full time agents working to help you reach your goal. First time buyer, investor or buying a vacation home we will be here to the day of closing and after closing.
TECHNOLOGY BASED WEB TOOLS: We will offer you some of the best web based tools to enhance your home search. From our IDX site to custom MLS pin point mapping searches.
FINANCING PRE-QUALIFICATION: This is an important step in the buying process. We will provide you contacts to get a pre-qualification or pre-approval with a reputable lender to identify your range of affordability and to increase your negotiating strength.
INFORMATION - We will share any information we have to help you make the best possible decisions. (Some limitations may apply per state law.)
MARKET DATA - At your request we can provide market data for a specific property to help assist you in determining market value prior to submitting an offer. We are also here to let you know if a property is priced to sell, over priced or has possible instant equity.
REVIEW OF WRITTEN HOME INSPECTION:- Together we will review the home inspection report once completed. We will submit a response to the sellers agent if any Items are noted on the home inspection that needs to be addressed.
HOME/GAS LINE WARRANY – We will with your permission request the seller to pay for a home warranty and gas line warranty plan to reduce your risk of repairs when purchasing property once you are closed.
PROPERTY & TERMITE INSPECTIONS - It is recommended that you obtain professional property and termite inspection. We will provide you a few companies to pick from should you not already have an home inspector.
ESTIMATE OF FUNDS REQUIRED: Prior to closing either one of our agents or the lender will provide you with a preliminary estimate of amount needed to close. Based on your lenders information we can estimate the down payment requirement for your loan for the properties we view that interest you.
NEGOTIATION STRATEGY: Our agents have the experience and will provide you with any wisdom when it comes time to submit an offer.
WALK-THROUGH BEFORE CLOSING: We will offer to accompany you on a walk through inspection of the property before closing. Should anything any problems come up we will assist you in the remedy of these matters.
CLOSING THE SALE: Contract management is very important. We will monitor and inform you of the progress of the purchase agreement, including the satisfaction of all conditions during the entire transaction until the day of closing.
AFTER-SALE SERVICE: We want earn your real estate business and referrals for life. Not only will we contact you after the closing to follow up on remaining details if outstanding. We will also provide you with resources that can help to save you money after fact should you ever have a need.
And so much more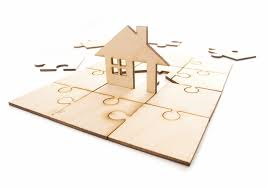 Testimonials from past clients.

Get Pre approved for a home loan.

NMLS# 1454155
614 845-5210