Job Description
Our Real Estate Sales Associates are passionate about their work and love what they do because it is rewarding. They build lifelong relationships with people in their local community and help them through the process of making the most important purchase of their lives. Our sales associates also find the unique aspects of this job to be very appealing. A career in real estate sales offers several perks that a regular corporate position cannot, such as:
Flexibility in schedule and setting your own hours; you can choose to work full-time or part-time
Control over your income and ability to set goals for what you want to earn
Ability to work independently and be your own boss, but with the benefit of a strong and successful sales organization supporting your efforts
An opportunity to become an entrepreneur without having to make a large investment in order to get started
There are also several options for how to get started in real estate. Some people are able to jump in headfirst and start out as full-time sales associates, while others are looking to transition into real estate from another industry and would prefer to start out part-time. At New Millennium Realty, we offer a way for anyone who is interested in starting a real estate sales career to join our company.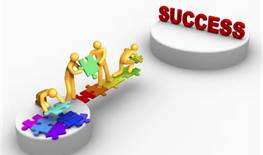 Specific Responsibilities Include
At New Millennium Realty, we take real estate sales and training seriously. Our standards and expectations are high, and our real estate sales associates are committed to the highest standards in the industry. Here is what we expect from our real estate sales associate team:
Build a client base through various marketing and networking activities
Provide a high level of customer service to all clients and maintain solid relationships with past clients to generate additional referral business

Requirements
Willingness and ability to obtain a real estate salesperson license
Desire to work independently and have control over your professional growth
Comfortable meeting new people and networking to develop a client base
Entrepreneurial mind set and a high degree of self-discipline
Strong work ethic and desire to be successful
Excellent communication skills, both written and verbal
Professional and personable demeanor

Benefits
Flexibility:

The ability to control your schedule allows you to create a positive work-life balance where you can choose to work full-time or part-time

Rewarding and Fun:

Our sales associates enjoy what they do and have fun doing it because they take pride in helping people make one of the most important decisions of their lives.