Look Who is Selling Central Ohio One Lawn at Time
12 Reasons Why New Millennium Realty is the Right Real Estate Company for You:
We have Over 24 years of experience successfully buying and selling real estate in the Columbus and surrounding areas.
Over 800 closed properties with 45 million in closed transactions by the founders of the company gives you the edge you need as a seller or buyer.
We are full-time real estate agents – anything less and you'd be short-changed.
Our company was built on the foundation of focusing on you the customer #1.
We communicate with our clients.
We are a technology based company that understands if you're selling or buying how important those tools are to your success. We are Internet Marketing Experts
We'll do the leg work, keeping you up-to-date with new listings and conditions as they impact the market.
We'll use our connections throughout the mortgage industry to get you the best deals possible.
We'll guide you through the complexities of buying and/or selling a house, eliminating the hassle and stress.
As a standard business practice our agents will preview homes, if you wish, as they become available, keeping you apprised of market conditions as they evolve.
We won't waste your time – when an offer is made, we'll ask acceptance or counter offer within 24 to 72 hours.
You'll have the advantage of personal, one-on-one attention, as well as the agent's dynamic web and e-mail resources.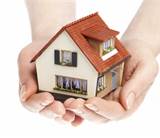 Our Agents are ready to offer you world class service.
Let's get together to talk about your home buying and/or selling plans. Call us at the office (614 655-2556), we'll set-up a time meet with one or our agents who is compatible with your needs and schedule time when it is easy and convenient for you.
If you're not ready to meet in person, please browse our website. I'm sure you'll find the resources here useful and helpful. If you have any questions we are only email or phone call away.

New Millennium Realty prides itself in the highest standards of honesty, integrity and ethical practices in our business. Our agents are expected to conduct themselves at all times in such a manner as to further enhance this reputation in the community and any dealings with other professionals in the Real Estate Industry
Affiliations:

New Millennium Realty is a member of the Columbus Board of Realtors, Ohio Association of Realtors, and the National Association of Realtors. Therefore, all agents affiliated with New Millennium belong to these organizations and subscribe to their code of ethics. Weichert, Realtors - New Millennium and its agents are members of the Multiple Listing Service and require agents to abide by all rules and regulations of this service.